If you have an account with Binance click "Log In" and enter your email/phone number and password. It's also important to activate 2-Factor authentication to protect your account. If you don't have an account click "Register" and follow the steps to create a new account.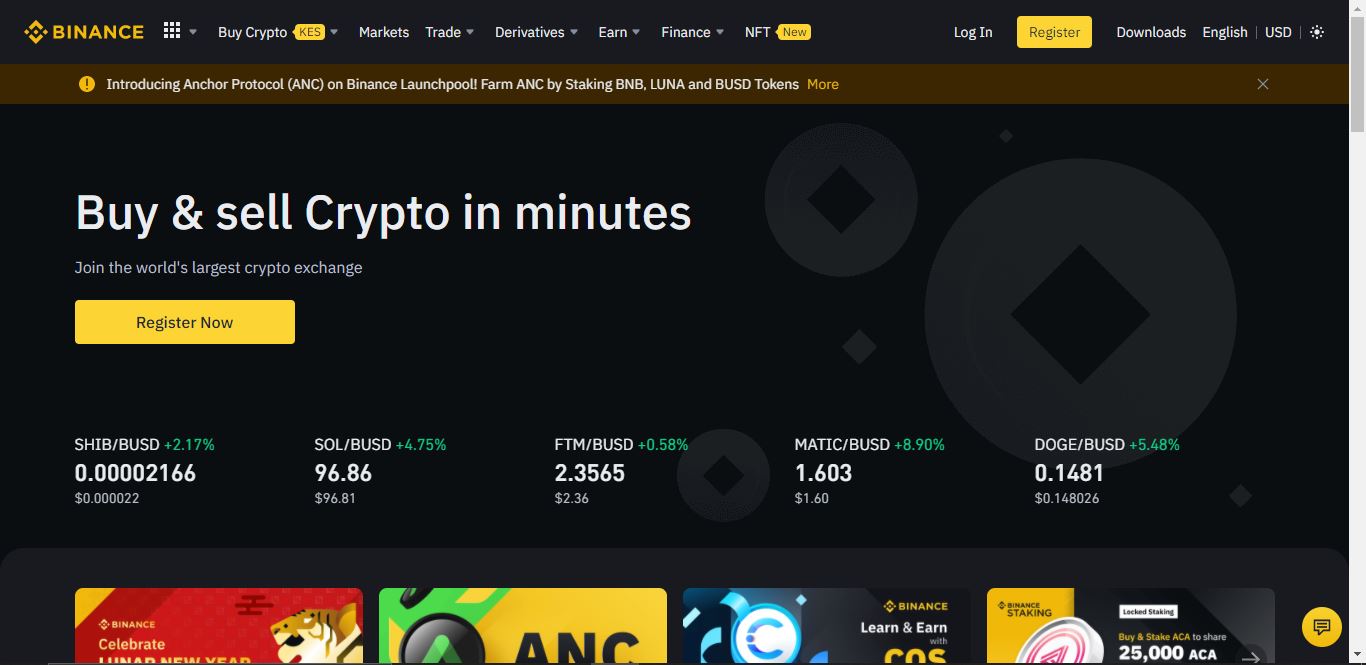 Then click "Buy Crypto" and under that click "P2P Trading"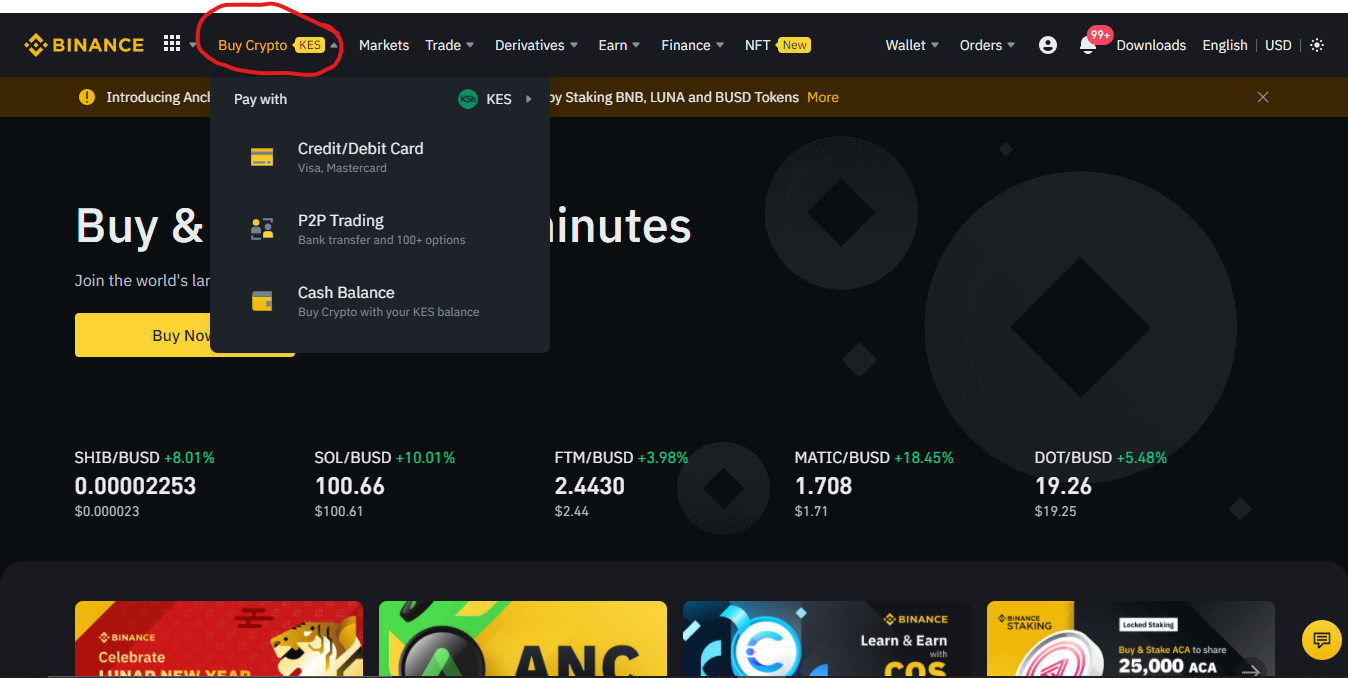 You will be directed to this page. Here click "Buy" then click "USDT". Under that ensure the Fiat you've chosen is "KES". In the payments section click the payment mode you want, in our case it's "M-PESA Kenya(Safaricom)" or "M-pesa Paybill". You can also choose other methods like Bank transfer.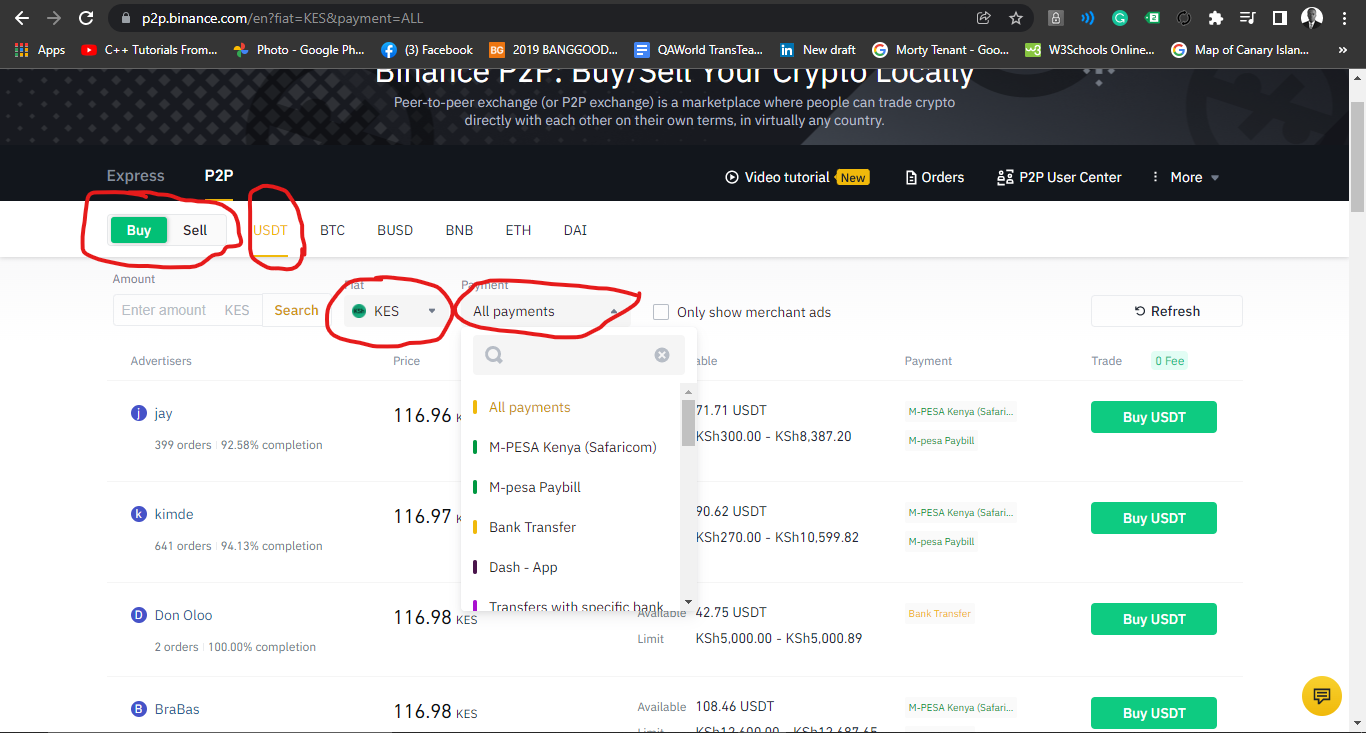 The next step is to choose the best seller from the advertisers. The first important thing to check is the order completion rate to know the credit worthiness of the seller. In our case here we chose someone with 100% completion rate. Check also how many orders he/she has completed. The higher the orders the better. For our case she has completed 23 orders. The next step is to check the price he's selling a dollar at. Don't rush to check who's the cheapest, first check if he can be trusted. For our case she's the cheapest and selling a dollar at Kenyan shillings 116.99.
Move forward and check the amount of USDT he has available to know if he has enough to fill your order. We need $40 and she has $172.4 which is enough to fill our order. Next important step is to check on the limit or range of cash he's willing to sell. Some do not sell small amounts of dollars. For our case she can sell from shillings 270 to 20,169. The last step here is to check if the payment system you're willing to use is there. For our case "M-PESA Kenya (Safaricom)". After checking all these click "Buy USDT"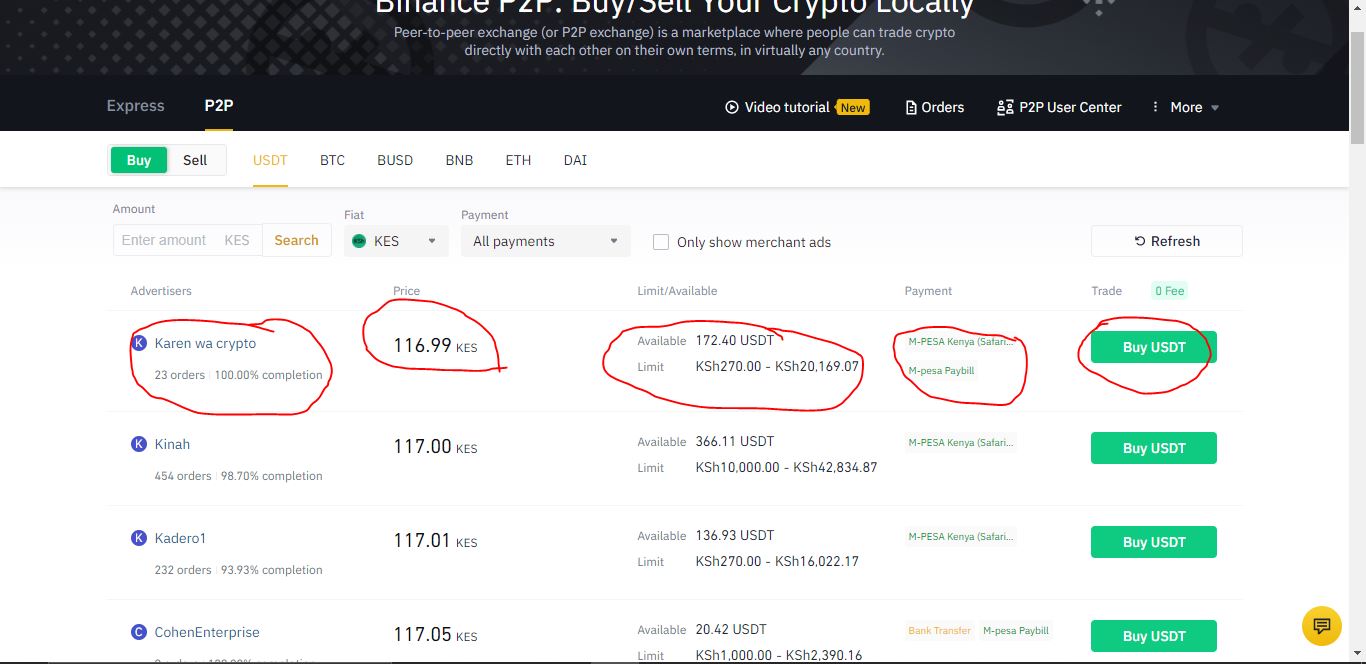 On this page you insert the amount you want to receive in USDT and it'll automatically tell you the amount you will send to your seller. For our case we want to receive $40 so we'll send shillings 4679.60 which is equivalent to shillings 4680. Always round off to the next whole number. Don't round it off to the number below it (4679) because it'll cause issues with the seller. Then click "Buy USDT".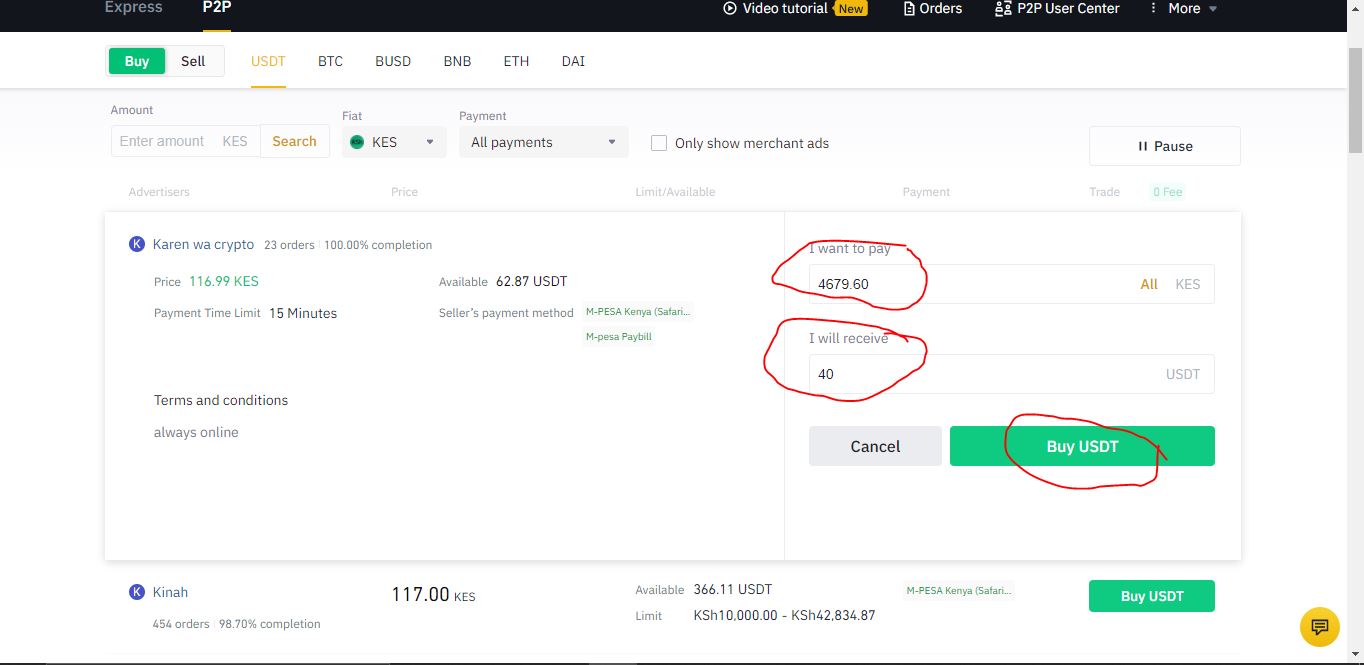 In this page you'll see the sellers phone number/Paybill and the name that will pop up after you send the money. You have limited time of like 15 minutes to send the money. Send the money to the phone number indicated there. Then click "Transferred, notify seller". Give it a number of seconds or minutes and you will receive a message in your phone confirming you've received the USDT in your wallet.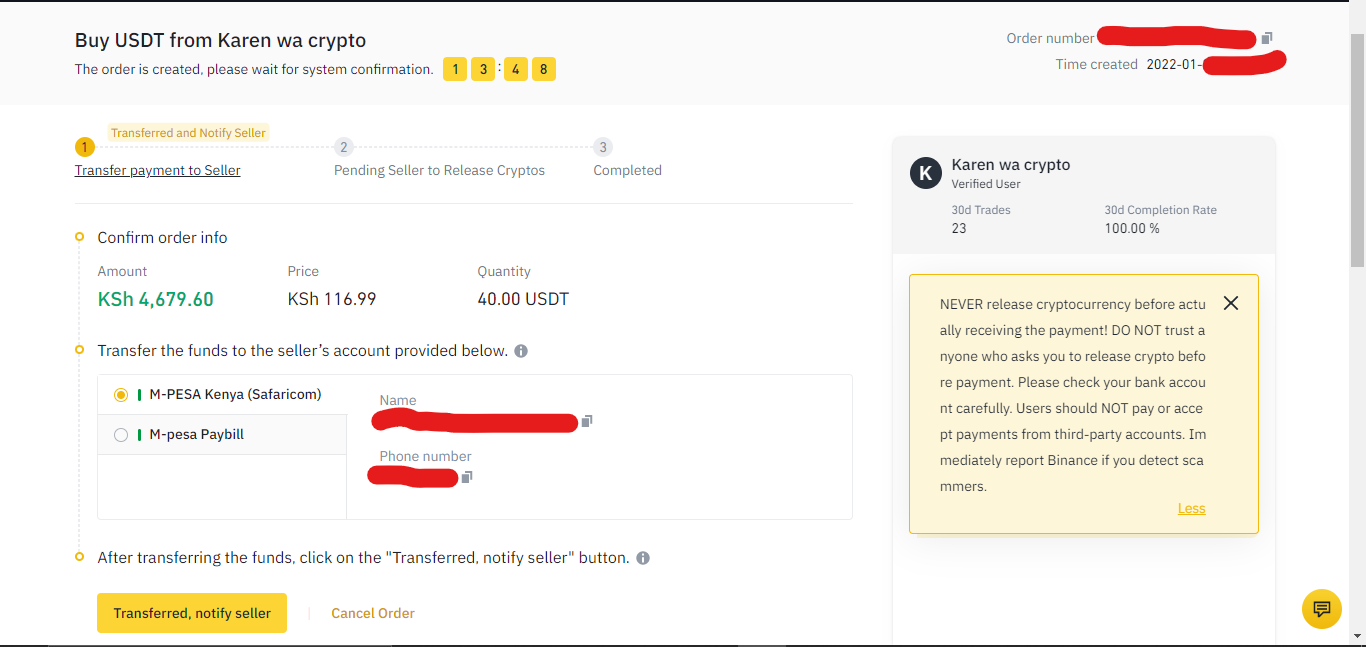 Click on "Wallet" then "Overview" to check if the funds have arrived in your account. Within a couple of minutes they should reflect. As you can see the $40 has arrived in my funding wallet. To trade you'll need to transfer the funds to "Fiat and Spot" (I'll write another guide on how to do this)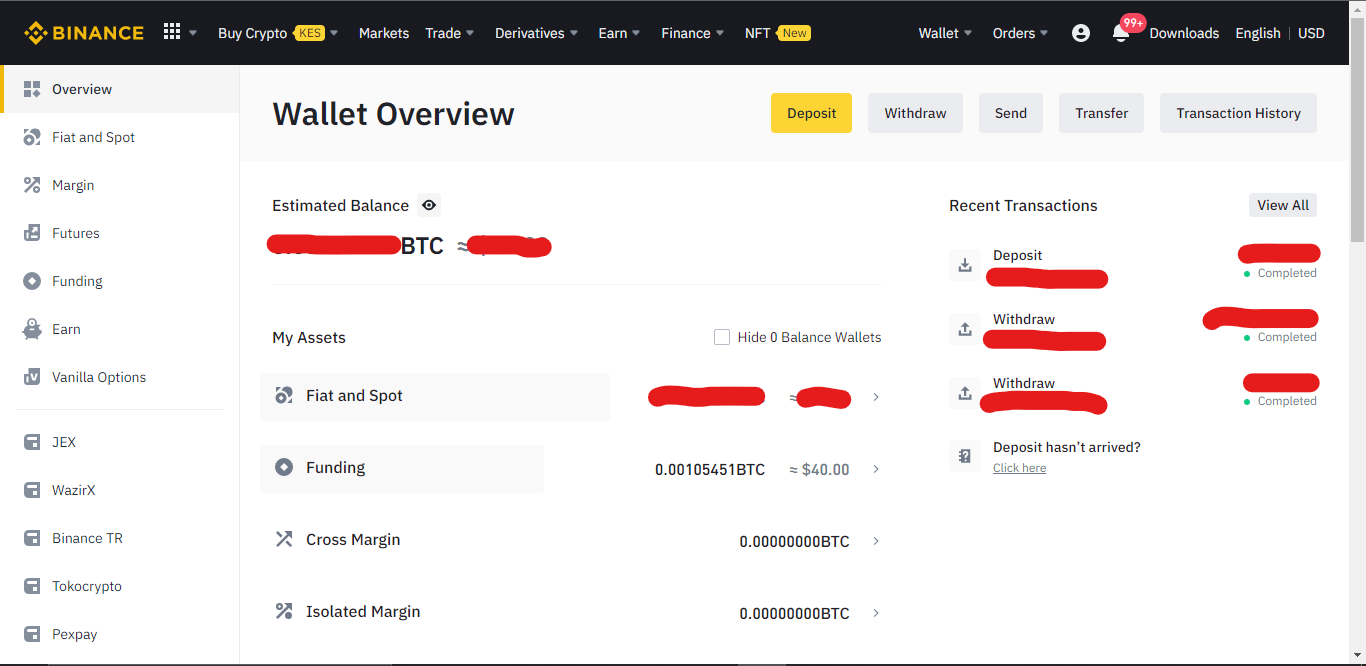 That's how easy it is to fund your Binance account using M-pesa. Feel free to write down on the comments other guides you'd like us to make.
Happy trading😊