Crypto exchanges are platforms that facilitate the exchange of cryptocurrencies for other assets or fiat money (USD, EUR, etc.) - in exchange for digital tokens based on blockchain technology. While transactions on crypto exchanges are usually safe and convenient, users still need to be careful as they can be easily tricked into sending money to the wrong addresses and lose their funds completely. So to make the trading process as smooth as possible, we have prepared a list of the best exchanges to work with.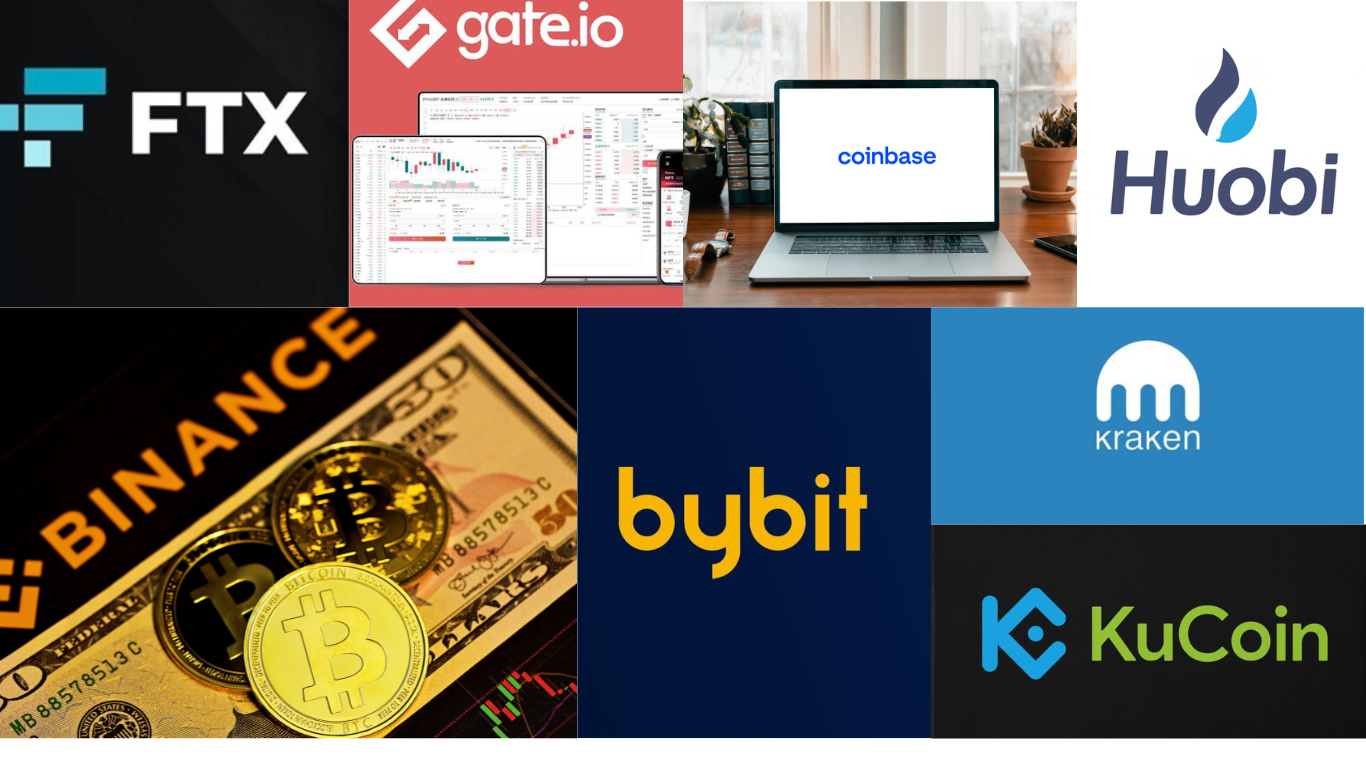 But before we proceed, let us figure out what criteria need to be considered when choosing an exchange to trade crypto and digital assets.
Reliability and security of crypto exchanges- There is a common misconception that the most popular platforms are the ones you can trust. However, today there are multiple cases of losing the cryptocurrency balances on the exchanges that were extremely popular in the past. That is why you need to be very careful when choosing a platform. You should take certain measures before even considering depositing funds on a platform: first, check if their security system is up to date and if there is a possibility to use two-factor authentication. Also, check carefully if the system confirms each transaction through your email. Make sure all their services are available 24/7, and they respond quickly to your requests. Do not forget to check what sort of currencies they support: not all platforms have a wide range of supported digital assets, and not all offer convenient fiat-to-crypto exchange pairs for the convenience of their users.
Convenient user interface and a good selection of trading tools- Before depositing to your desired exchange, you need to check if it provides you with all the tools for trading freely and easily while ensuring the safety of your transactions. Not all crypto exchanges offer their users an easy-to-follow beginner's guide or even provide a standard web version of the trading platform, which can be accessed with any device. Some of the major crypto exchanges like Binance and Coinbase have created their apps to make the process of managing their accounts easier. You should also check what charts the exchange provides and if they are customizable to fit your trading needs. It would be even better if you could create your chart using certain indicators or technical objects to enhance your trades and better analyze the price movement.
Ability to withdraw funds and deposit other coins- It is important to ensure that the crypto site you choose supports a wide range of methods that you can use to deposit and withdraw your assets at ease. This ensures that you receive your funds on time and without any challenges.
#1. Binance
Coinmarketcap.com ranks it as the largest cryptocurrency exchange in the world by total volume traded, with over $200 million in trades per day. Binance has a relatively fast trading platform and is one of the few exchanges that does not charge fees on deposits and withdrawals of crypto-to-crypto. The exchange also boasts low trading fees and far quicker block times than its competitors, making it a popular choice for many traders. Although Binance has taken steps to ensure the security of its platform, this coin exchange has had several technical issues. For example, in 2018, a security breach affected around 7% of all funds stored in the platform's hot wallet. One month later, another hack occurred in which the hackers were able to take around $40 million worth of Bitcoin from the Binance wallets.
📌 Good for beginners. They have a Binance Academy program where new users can learn how to trade.
#2. Kraken
Kraken was founded in 2011 and is based in San Francisco. It offers various services and technologies for experienced and beginner traders and has a high number of daily transactions of more than $3 billion. This exchange charges fees for deposits. Overall, it maintains very high-security standards, and its website has been rated highly for its user-friendliness and intuitive design. This exchange has also experienced security breaches; for example, in 2013, hackers gained access to customer details via a phishing scam.
#3. Coinbase
Founded in 2012 in California, Coinbase is one of the most popular cryptocurrency platforms in the world due to its friendly user experience and straightforward interface. It operates across more than 100 countries and offers support to over 100 different cryptocurrencies, in addition to being a leader in creating a simple and secure digital wallet to store coins. It has consistently ranked as one of the top three exchanges for daily trading volumes. However, users are advised to be wary of the inherent risks associated with storing large amounts of cryptocurrency on the Coinbase platform. Several scandals involving hacking incidents have resulted in losses of millions of dollars worth of cryptocurrency from customers' accounts.
📌 Good for beginners
#4. Huobi
Founded in China in 2013 and now based in Singapore, Huobi is one of the largest exchanges in the world that lists thousands of coins and tokens for users. It is a market maker and provides services for both beginners and experienced traders, although its commission rates are typically higher than other exchanges. The strong security measures that are in place include the use of two-factor authentication and data encryption to protect the privacy of user information. It has a very user-friendly interface and a good reputation as a safe platform to trade on.
#5. KuCoin
Founded in Hong Kong in 2017, KuCoin is one of the fastest-growing cryptocurrency trading platforms and currently has over 20 million registered users on its site. The site offers over 220 digital assets to trade, and users can follow the performance of their favorite crypto coins using the charts on the site. The platform is available in multiple languages, making it good for users globally. Users can withdraw funds using different methods, including bank transfers and electronic wallets. It is accessible using the web or using their app.
📌 It is a very good option for those who trade altcoins and want access to new coins before they get listed on other exchanges.
#6. Gate.io
Gate.io was founded in 2013 by Lin Han. It is one of the world's most advanced and secure cryptocurrency exchanges. It ensures the safety of users' assets by using cold wallet storage technology and multi-level authentication systems to protect their digital information. It has over 10 million registered users. It has a powerful trading engine and is not a good place for beginners to start trading. It does not support fiat deposits, so users must deposit using the supported cryptocurrencies. It can be accessed using the web or their mobile app.
#7. FTX
FTX was founded in 2019 by Sam Bankman-Fried Gary Wang. It is very young in the crypto space but has displayed exceptional results, hence gaining much traction lately. It has many features for advanced traders, including trading leverage, futures, staking, and volatility products. It also has a spot feature that beginners can use. It offers traders low fees and a wide range of crypto assets to choose from. FTX supports fiat deposits hence making it easier for traders to deposit using their Mastercard or Visa.
📌 Good for advanced crypto traders.
#8. Bybit
It was founded in 2018 by Ben Zhou as a crypto derivatives exchange. The exchange has grown to more than two million registered users. Bybit has one of the most active customer support compared to other exchanges. They have live support where you can contact them in case of any issues. Their platform also supports many languages, making it convenient for many users. Their services can be accessed using the web or using their mobile app.
📌 Best for leverage traders.
Happy Trading😊